Blog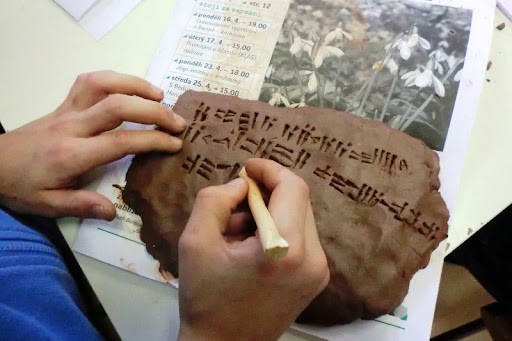 Chvála komunikačnímu poselství
Víte, proč je všude kolem nás tolik hloupých reklamních kampaní? A proč je jejich účinnost mnohdy zcela neúměrná investovaným komunikačním rozpočtům? Nevím, a neví to nikdo. Ale jedna věc je jistá, za jistou část hlouposti a neúspěšnosti komunikačních kampaní může odfláknutá příprava. Nebojte, nebudu moralizovat, jen si dovolím pohovořit o jedné z fází, o fázi tvorby komunikačního poselství. A naučím vás ho tvořit.
Nebudu vám připomínat, co už dávno víte. Jakákoli propagační či komunikační – ať už reklamní, PRová, nebo třeba direct marketingová kampaň je PROCES. A ten má své fáze přípravy, realizace a kontroly. Dnešní téma se týká fáze 4. Už máte hotovou analýzu, už jste stanovili cíle, už jste definovali cílové skupiny. Teď je čas na fázi 4. Žádná kreativa, na tu je ještě čas, nyní nastává poslední fáze, kterou byste měli dělat vy sami, vy zadavatelé reklamy, vy, nikoli vaše agentury. Fází 4 je stanovení komunikačního poselství.
Komunikační poselství je to, co není vidět. To nikdy žádný klient neuvidí ani napsané, ani vyřčené. Komunikační poselství je to, co A) chcete říct, B) co má zaznít, C) co má respondent vytušit, vyčíst, vycítit z vašich slov, obrázků, barev a tvarů na billboardech či bannerech. Za květinou pro ženu se často skrývá poselství "dej mi pusu", nebo "promiň, už se to nestane". Neexistuje kytka, kterou bychom koupili bez toho, že jí – druhem, počtem, barvou – chceme něco říct. Bez komunikačního poselství je jakákoli – sebedražší, sebekreativnější, sebebarevnější komunikace prázdná. Proto je kolem nás tolik prázdných slov a kampaní, firmy totiž na stanovení KP strašně často kašlou.
Když stanovujete KP, naučte se ho dělit na 3 části. V první části musíte popsat to, CO prodáváte, CO komunikujete, CO propagujete a je jedno, jestli je to produkt, služba, firma, značka, nějaký nový princip, nový song, nová myšlenka. Sepište si na kus papíru všechno, co by mohlo být řečeno zajímavého, konkurenčně nenapodobitelného, unikátního, skvělého o vašem produktu či o firmě. Neřešte nyní, kolik vlastností a lákadel z vás vypadlo, jen dbejte, ať jsou to vlastnosti zajímavé, atraktivní, jiné. V druhé části KP definujte, CO MAJÍ vaši zákazníci či jen posluchači udělat. Co po nich chcete, o co vám jde. Nebojte se na kus papíru psát slova tak, jak je cítíte, jde o 100% obsah, forma není žádná, pište, co opravdu chcete, váš text nikdy nikdo neuvidí, jen vy a vaše agentura. Ve třetí části definujte důvody, PROČ by měl zákazník udělat to, co si přejete. Jen proto, že Já tu jsem a kup si mě, to není žádné poselství, to je prázdný blábol. To, že tu jste a to, že si něco přejete, zákazníka nezajímá. Zákazníka zajímá je PROČ by měl udělat to či ono. Bude-li proč, stane se klidně i zázrak. Takže už máte na kusu papíru všechno skvělé o produktu či firmě, opravdový apel, co by měl kdo po shlédnutí reklamy dělat a ve třetí části soubor stimulů či motivů, proč by se tak mělo stát.
Skvělé, teď musíte vzít cílovku po cílovce, ale jen ty, které mají být kampaní osloveny a podle nich – podle jejich specifik – upravit KP. Z 20 produktových benefitů jich najednou zbyde jen pár, to je v pořádku. Apely ve druhé části i motivy v části třetí se také změní. Tak je to správné.
Až budete mít pro každou cílovku její vlastní, upravené poselství, porovnejte je. Jsou-li zcela odlišné, do jedné kampaně je asi nesloučíte, bude nutné udělat víc komunikačních výstupů, nemusí jít hned o 4 kampaně, nebojte. Jsou-li komunikační poselství podobná, zvládnete to jednou kampaní.
Kdo má poselství tvořit? Vy, lidé z vaší firmy. Plánujte-li produktovou kampaň, ať je v týmu šéf vývoje produktu, produktový manažer, šéf obchodu. Jde-li o institucionální kampaň, ať je tam šéf firemní značky, šéf firemního PR, klidně i šéf personalistiky, ten zná firmu zevnitř možná nejlépe. Chápete, strategičtí experti na dané téma. Ne grafici, ne firemní marketingoví specialisté, ne reklamní textaři, těm je zatím vstup zakázán. Tvorba komunikačního poselství je strategická analytická a tvůrčí činnost, jde o tvorbu čistého obsahu bez jakékoli formy. Nestratégové by vás zcela podvědomě tahali do dalšího kroku, viděli by už obrázky, budoucí texty, claimy a headliny. A to se nesmí stát.
Při tvorbě KP se soustřeďte jen na svou práci, neřešte budoucnost, neřešte za agenturu, jak to celé bude v kampani vypadat a znít. To ona pak převede vaše poselství do veršů či scénářů či fotek a barev. To není vaše práce, to musí dělat experti na komunikaci.
Tvorba KP je nejlevnější část celého komunikačního procesu. Pracná, ale zdarma. Stojí jen čas vašich vlastních lidí.
Pokud si říkáte, kašlu na to, pokud tenhle bod přeskočíte, přijde kreativa, přijdou návrhy, jak má kampaň či jeden billboard vypadat. Ale ta kreativa bude taková, jak někoho napadlo. A vy nebudete vědět nic jiného, než jestli se vám ten obrázek líbí, nebo ne. Nebudete ani tušit, jestli je správný, vhodný, jestli něco říká. Nebudete mít poselství, jehož optikou byste to mohli zjistit.
Žádná reklamka světa by neměla říkat komunikační poselství za vás. Když ho řeknou za vás, když ho navrhnou za vás, bude to nikoli poselství, ale zdůvodnění vlastních návrhů. Je to tak prosté, pokud z lenosti či jiných pohnutek vaše firma nechá na své agentuře, ať dodá vše – poselství, kreativu i exekuci – vzdali jste právě svého práva na to spolurozhodovat o smysluplnosti a účinnosti vašich komunikačních kampaní.
Víte, proč je všude kolem nás tolik hloupých reklamních kampaní? A proč je jejich účinnost mnohdy zcela neúměrná investovaným komunikačním rozpočtům?
Úspěšný den přeje
Leoš Bárta