Blog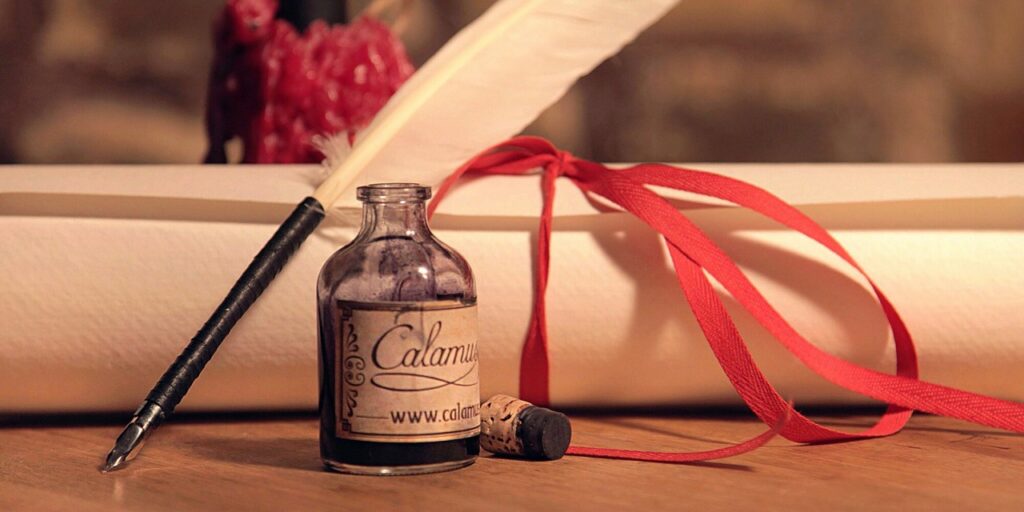 Jak psát aneb Moderní copywriting
Často slýchávám dotaz ve smyslu: jaký je vlastně smysl marketingových textů, marketingové textařiny, když reklamní texty prý stejně nikdo nečte a v mnoha případech to jsou stejně jen velké prázdné řeči. Občas zkrátka lidé z byznysu zapochybují, jestli marketingová textařina má nějaký smysl. A podle toho k ní také přistupují. Jako k tvorbě prázdných slov, jako k tvorbě nezbytného balastu kolem skutečných informací o firmě či produktu.
Hned v úvodu vám připomenu, co říkávám vždy – totiž že marketingová komunikace – kam textařina bezpochyby patří – není ničím víc než jen cca desetinou skutečného marketingu. Je to krásný a mocný nástroj, ale není to synonymum pro marketing. Marketing je forma řízení firmy, forma myšlení v moři konkurence, nic menšího. Přesto ale platí, že zákazník si vybírá očima a často má jen 3 způsoby, jak své oči uspokojit – obalem produktu, číslem na cenovce, krásným obrázkem a… textem. Nic nejde prodat bez textu.
Proto je velmi důležité uvědomit si, že každý marketingový text má své zákonitosti a svá specifika.
Třeba ten nejkratší na světě, kterému se říká brandový claim, značkový slogan. Ten je nedílnou součástí loga, je nejkratší vizitkou na světě, ve třech čtyřech slovech má vaši firmu přestavit a odlišit od konkurence. A některé firmy ho, považte, nemají. Není to škoda? Stejně tak je hloupé mít v logu text typu "naše služby na váš stůl", přízemní, primitivní text. Stejně tak je směšné mít tam pokusy o velká vesmírná moudra. Jedni pak vypadají moc přízemně, jiní zase, že si na něco hrají. Slova typu "umění tvorby krásna" si mohou dovolit designové ateliéry, ne výrobci krásných nudlí. Ach jo, značkový slogan je nedílnou součástí značky, měl by z ní vycházet a měl by ho tvořit nejlepší z nejlepších značkařů.
Stejně tak platí, že podle headlinu, tzv. reklamního titulku, se lidé rozhodnou, jestli koupí či nikoli. Reklamní slogan, to je jakýsi nadpis každé vaší reklamní kampaně, nebo třeba jen jednoho reklamního billboardu či tištěného inzerátu. Můžete je měnit podle libosti, v každé kampani může být headline jiný. Vždy to však musí být texty, které vědí, co je jejich cílem – mají-li útočit na rozum, musí obsahovat rozumné argumenty, mají-li působit na lidské emoce, musí být nositeli emocí. Jestli jde o obojí, musí být text krásným hybridem, který nevypadá jako hybrid. Má-li headline prodávat, musí být o prodejni, má-li jen připomínat, má-li jen informovat… podle svého záměru musí být stvořten. Stvořen mistry textaři. Tuhle práci musíte svěřovat copywriterům z dobrých agentur. Musíte si zkrátka uvědomit, že reklamní text je mistrovská práce, která buď vaše reklamní investice zhodnotí, nebo pomůže vyhodit do koše.
Stejné je to s dalšími texty, např. PRkovými. Velký článek o vašem produktu musí být nejen přesný, ale hlavně čtivý a motivující. Dobrý rozhovor musí být tvořen s dobrou strategií, jak čtenáře provést fázemi nevím – vím trochu – vím už víc – už k tomu produktu také něco cítím – už mu dávám přednost před ostatními – už jsem přesvědčen, že ho chci – už… jdu nakupovat. Apod. Všechno má v dobré M textařině svůj smysl. Každé slovo, každá věta, každé pořadí informací.
A skutečnost? V mnoha firmách považují marketingovou textařinu za nezbytný, ale ve skutečnosti méněcenný doplněk těch velkých, skutečných, technických informací. V mnoha firmách to chápou tak, že ti moudří z technického či obchodního oddělení napíšou tu velkou pravdu a ti tzv. marketéři k tomu dodají tu omáčku kolem. Tak to ale není přátelé.
Jakýkoli text, má-li mýt smysl, např. prodávat, musí mít skvělý obsah a skvělou formu. Marketingová text není omáčkou k textům o produktu, je výstupem, výsledkem harmonie obsahu a formy. Čistý technický text neprodá nikomu nic, ani technikovi. A prázdné řeči špatných marketingových textařů nejsou dobrými texty, pro nikoho. Umění prodat něco textem, umění dát textu emoce, příběh, styl, to je skutečná marketingová textařina. Potřebuje svůj obsah a někdy se obejde také bez něj. Dobrý textař prodá i neexistující věc.
Svěřujte tedy marketingovou textařinu expertům. Máte-li své vlastní, jste šťastlivci. Máte-li dobrou agenturu, máte štěstí.
Protože považte, dobrý text ukazuje celému světu vaši úroveň, váš styl a šťávu.
Dobrý text navozuje vztah se zákazníkem, protože je často jediným zdrojem emocí a zkušeností z vaší existence. Podle textů hodnotíme vaši úroveň, image a často i reputaci.
Texty jsou často jediným spojením mezi firmou a zákazníkem. Jinou než textovou zkušenost zákazník před prvním nákupem nemá.
Tak ať texty prodávají a ukazují vaši úroveň. Není nic trapnějšího než být trapný špatným textem. To si žádná značka na světě nezaslouží.
Jo a moje nabídka pro tento týden zní takto: pěti z vás, kdo o to požádáte, zhodnotím úroveň a stav vaší marketingové komunikace. Zdarma, jak vždy. Co s mým doporučením pak uděláte, už bude jen a jen na vás.
Zdraví a ostrou tužku přeje
Leoš Bárta
Tento text je přepisem obsahu 86. dílu autorova rozhlasového pořadu Byznys poradna vysílaného na české frekvenci BBC na Rádiu Zet v letech 2018 – 2020.